200 Hour Yoga Teacher Training in Rishikesh
Benefits of 200 Hour Yoga Teacher Training Certification in Rishikesh, India (2022)
Do you aspire to excel as a yoga instructor by drawing on inner wisdom and extensive knowledge? Then you just join Yoga training.
The various yoga training methods
The RYS 200-hour course is required for the first yoga certification. Thus, the total amount of instruction time for yoga practice, theory, and philosophy is 200 hours.
There are various formats available for making them:
Yoga Teacher Training in Rishikesh is stretched out over several weekends or weeks. Intense training over 25 days.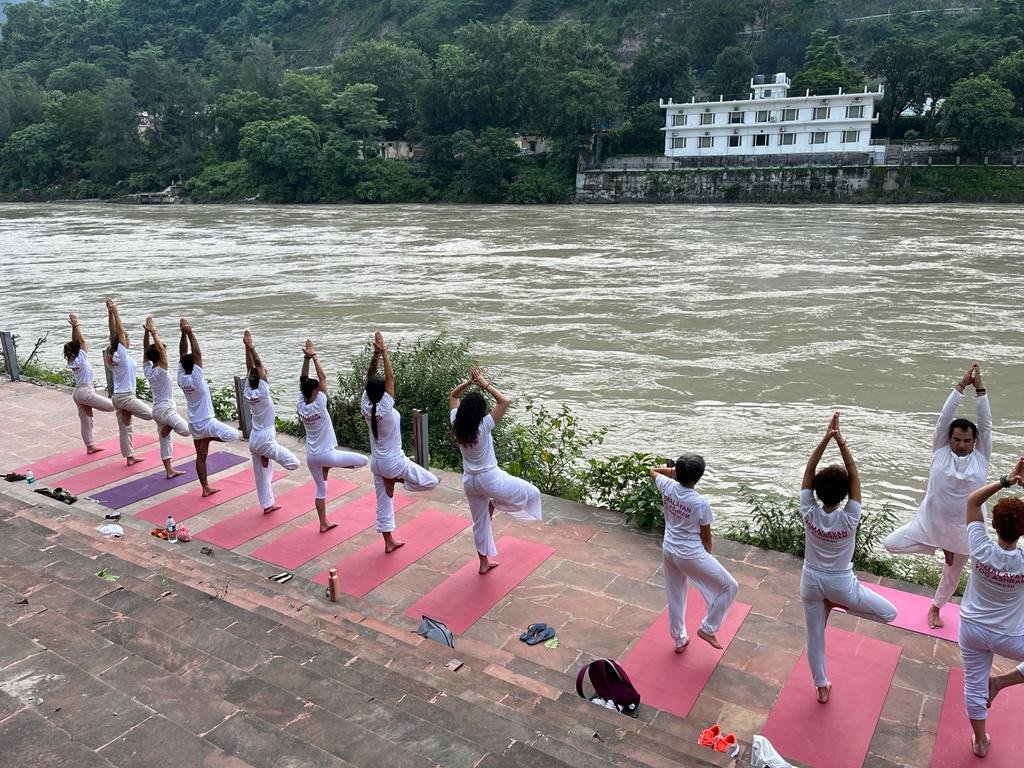 Every formula is reliable. It will primarily depend on availability (career and personal circumstances) and what works best for you (physical and emotional form).
Ashram's Yoga Teacher Training programme trains enthusiastic spiritual seekers to become Yoga Masters. In our 200-hour YTT course, you'll learn in a renewed connection with your actual nature and on the Royal Path of Yoga.
Participants in the course are recognized as Professional Yoga Teachers, RYT 200, after completing the exam program linked with Yoga Alliance.
The Yoga and Meditation in Rishikesh course is expertly planned, following the teachings of classical Hatha Yoga as described in ancient literature. It includes a thorough overview of the practices of meditation and pranayama, as well as yogic anatomy and philosophy, as well as all the spiritual facets necessary for a qualified yoga teacher.
This open-to-all yoga training takes place over four weeks in the picturesque town of Rishikesh at the base of the Himalayas. Why are you holding out? Awaken the educator in you!
The teaching approach used in a yoga teacher training programme
Ethics for teachers (relationships between students and teachers, yoga as a service).
Communication and time management skills.
How to structure a session?
Adjustments.
Active internship.
Program for a yoga teacher training course
Studying diverse yoga practices, including Vinyasa, Hatha, and Yin Yoga principles, will be a major focus of the course.
The six Darshanas; the history and philosophy of yoga; the history and origin of the Yoga Veda and Purana; an in-depth examination of the four Padas of the Yoga Sutras; yoga and yogas; and the ideas of dharma and karma. Human physiology and anatomy (skeletal, muscular, respiratory, circulatory, endocrine, lymphatic, digestive, nervous systems)
Biology of energy (Prana, Nadi, and chakras, energy meridians)
Study and practice 60 asanas (with indications and contraindications)
Mudra's Mantra's and Meditation.
Benefits of a Certified Yoga Teacher for Life (CYT)
You are eligible for all of our organization's advantages if you have completed any level of yoga teacher training with WYA certification at one of our recognized yoga divisions or schools.
Certified members get access to our services and the lifelong advantages listed below. What we have to give is this:
Two years of free training internships with any Way division (students must supply the "Identification Number" to qualify). By completing our internship programs, which include an additional letter of recommendation, you can increase your practical yoga teaching experience.
Free lifetime membership, help establish a yoga centre, school, or studio, and organizational support (certified members must register first).
Read More: –200 Hour Yoga Teacher Training in Rishikesh
anxity
,
Ashram Stay
,
Ayurvedic
,
Ayurvedic Detox Programs
,
Fashion
,
Life
,
meditation
,
Rishikesh
,
Travel
,
Video
,
Woman
,
yoga
,
Yoga Teacher